Does an emerging startup company need a Chief Marketing Officer? That's a popular question that many new business owners ask themselves and their team. When the company budget is tight, it is easy to try and save money in every way possible. You might believe that you can get by with posting a few photos per week on Instagram and paying for a Facebook ad campaign,  but this is far from true. Hiring a professional marketing team to manage your marketing efforts means that your company is investing in the future. The marketing strategy that you use today will impact your business for the month, the quarter, the year and the next 5 years.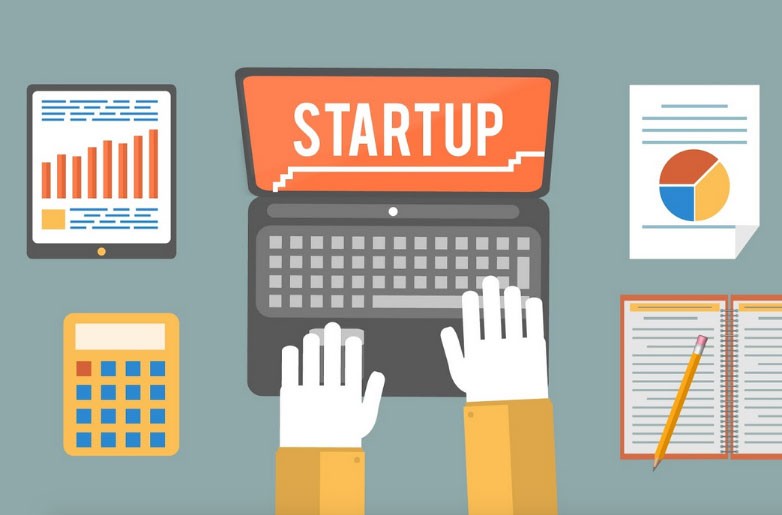 While the CMO role isn't necessary, it will definitely boost the chances of success for your startup. A marketing executive has the skill set to manage the team and tools used to support your business. Content creation, promotional campaigns, social media management, data analysis and benchmarking are just a few of the marketing components that make up any larger marketing strategy. Whether you decide to hire a CMO or not, businesses need a professional team to develop an effective strategy and drive the marketing process forward.
Understanding your Market
Let's go back to school. Think about how you would approach writing an essay. When you approach a topic that you are unfamiliar with, it is important to first compile research on that topic. It is impossible to throw yourself into a new market and understand the ins and outs immediately. A dedicated marketing team will conduct market research, A/B testing and other market specific tasks that will help the company to learn more about its place within the larger industry. Market research will offer valuable insight for marketing and sales operations as the business grows.
Early Stage Startup Marketing Struggles
After reading the above paragraph, you may be thinking that you need to write a thesis paper describing and analyzing the depths of your research, but hold off on formulating your life's opus. Marketing isn't something that comes first when starting a business. In the early stages, startup founders work to establish what the business offers and who they serve. It is difficult to market a business to customers when even the executives are unsure of the service offerings of the company. Additionally, your company may decide to pivot in a different direction all together. A dedicated marketing team will give your startup the flexibility to adapt to the rapidly changing startup struggles.
Some companies attempt to hire outside help from a marketing agency for branding treatments. While that might seem like a feasible option, agency treatments can be rather limiting. Branding is a creative process that involves the company culture and image. An internal marketing team that participates in everyday business functions may provide a more authentic treatment to reflect your brand's sentiment.
Detailed Marketing Strategies Translate to ROI
Proper content marketing starts with the end in mind. Content creation, as well as distribution and promotion should be incorporated into your long term marketing plans. Each piece of content published should have specific elements that have the potential to attract buying customers. Your target audience is more likely to interact with your content pieces if they convey a specific message. To achieve your business growth goals, a detailed content marketing strategy is necessary.
Without a foundational plan to follow, it is difficult to track and measure the ROI of marketing efforts. Marketing teams will develop a strategy, analyze and compare data and adapt the strategy to yield greater results.
Create Educational Video Content
Marketing professionals rely on content marketing to present a positive business image to potential customers. One of the best methods to create a positive brand impression is to provide value to potential customers through marketing content. When a brand serves useful content to their target audience, engagement rates are higher. This is why sites with educational offerings such as college paper reviews perform better than others. "It doesn't matter what kind of business you own. An educational marketing strategy will always do the trick. However, it has to be planned and executed as well as possible."  says Dan Holand, the marketer specialist at the Bestessay.com.
The most straight forward content to achieve this result is educational video content. Educational video content can take many forms. For example, an emerging startup may provide value to viewers through a company overview video. This style of video serves to introduce the brand to the customer and provide basic information about the company's offerings. For more established brands, an explainer video is the perfect vessel for communicating your intended message to your potential customers. Explainer videos provide more detailed information about product and service offerings. If your company sells intangible goods such as services or software, an animated explainer video will create a visual experience to pair with your marketing message.
Conclusion
If you want to grow your business into the leader in your industry, the marketing team will support the process. Marketing teams are successful because they know how to blend the science of numbers, analysis, and big data with the art of visuals and content writing.
---
About the Author:
Kurt Walker is an editor of essay papers for paper service. Since he started delivering custom papers to students, he realized that the educational system was heavily flawed. Through his blog posts, Kurt is helping people to improve their writing skills.