We use T2M to shorten URL included in the SMS sends. The service is important because this channel has a character limit, so this enable us to include a long URL in the send and also this have a positive impact in the client experience. We have the service for a while now and never had a problem.
I try to export data with the expected template without the std function provided. I asked the support staff for help, and in just a minute they gave me those files. It was a great service that I required over standard, thank you so much for your great support.
Working with T2M URL Shortener enabled us to easily and cost effectively get our custom short url working and ready for a campus-wide app, using AirTable as our backend. T2M's customer service team was very responsive and accommodating when navigating a user-driven billing issue. We would highly recommend T2M to anyone looking for a great link shortening service.

T2Mio has been a valuable provider for us. Their system has had a 100% uptime for us for almost a year, and any questions/issues that we have needed help with get answered within the hour. One time, we asked them to develop a custom API for us, and they had it ready for us in less than 24 hours. I assume they have a solid internal team who is invested in their work (something that everyone at pulseM can relate to and appreciate). They seemed to be the smaller of the companies we were considering at the time, but we chose them because their support seemed much more responsive. We are happy with our decision, and would recommend them to anyone.
read more
When we were looking out for a partner to provide us with custom branded URL shortened links, we found many after a simple search. However, T2M was a hidden gem that we found which one of the most cost-effective of the lot. Being a mid-range startup, going for the exorbitant plans offered by the popular choices did not make sense. That is where T2M shone and helped us with customization as per requirements and all well within our budget.
The performance of T2M has been exemplary and I wholeheartedly recommend T2M to anyone looking out for such services.
read more

T2M makes it so easy to create and manage links for my sites and social media platforms. I absolutely love being able to use my own branded domain and create custom/meaningful urls for all my campaigns. Plus, when it's time for program wrap-up, accessing url stats and analytics is super simple. I really am a huge fan of T2M as it makes link management a breeze!

T2M responded promptly to our pre-purchase questions and gave us clear answers, so, since they could do all we wanted and also offer great value for money, we signed up. All our further questions were answered quickly and the support people actually offered to modify things to suit us. We've found the site intuitive and easy to use, quick and aesthetically pleasing. Within two days of looking into shortened URLs we are now all set up with a branded domain, SSL, and a couple of hundred URLs matching our exact requirements. We've tested it. It works.
read more

Simply the best and easy to use re-direct services we have used for a long while. Any issues we raised or when we needed help was promptly addressed by the support team. Reasonably priced and totally reliable serving all our campaign needs when it comes to short URL. Thanks folk and keep up the good work.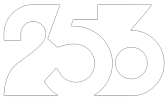 T2M was very quick to respond with a solution to our high volume requests. They have been able to give us peace of mind knowing their services have reliably covered our needs.
T2M's dedicated instance is the only way to hold our marketing service. Customizable statistic system is pretty intuitive.
We use T2M as additional tracking for link licks and URL shortener.
Our experience with T2M has been great!
1. API is easy to use
2. Performance is great
3. Pricing is clear
4. Prices are reasonable
5. Tech Support is responsive
It's the best service provider out there.
Love this site! Way easier to use than Bitly or Goo, lots of great features, responsive customer service. I refer all my friends, colleagues and clients who invariably sign up after trying it out. First-class operation - highly recommended!
Disclaimer: The logos and trademarks displayed in this testimonials section belong to their respective companies and owners. They are used solely for identification purposes and do not imply any endorsement, partnership, or affiliation with the company.