Choosing between Cloud Hosting and Word Press Hosting is indeed a tough decision. It needs a lot of thinking based on reliability, affordability, security, and service speed.
What is Cloud Hosting?
Cloud hosting is a Hosting service that uses resources from multiple servers. According to this, the user is not bound by any one physical location. If the storage is used from one server, the bandwidth might be taken from another server.
How Can Cloud Hosting Help a Business Flourish?
Cloud Hosting works in a manner where you only have to pay for the services you use and nothing extra. Also, the resources are not limited, they are countless, and hence if there is more traffic on the website, there will eventually be more resources to offer to the clients. Therefore there is no fear of a website shutting down due to a sudden surge in traffic.
This type of hosting service is relatively new in the market, and it is gaining popularity among the masses due to its great services and its affordability.
What is WordPress Hosting?
This type of hosting is particularly used in combination with WordPress Websites. There are two types of hosting services available, shared hosting services and managed hosting services. It is very easy to use and navigate, and the format is similar to the other available hosting services.
Shared WordPress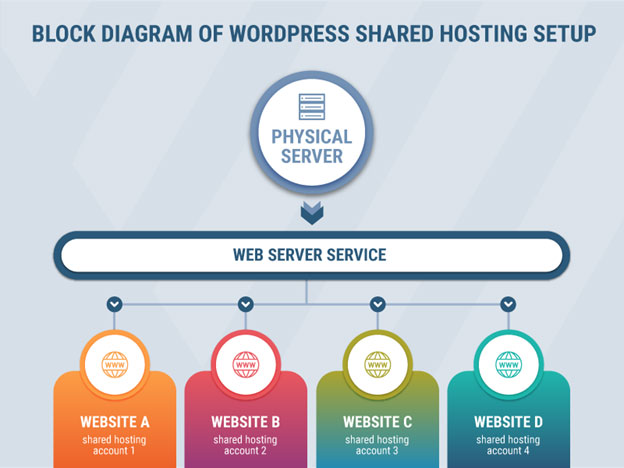 If you are looking for a hosting service for individual use, shared WordPress is your best bet. It is a basic option that is cheap and affordable and provides easy installation.
Managed WordPress
This type of hosting offers all the facilities one would require. The loading and installation speed is above par. Also, it includes automated system gradation along with an enhanced security system.
Owing to the facilities it offers, this type of hosting server is costly, but in a way, it saves up your precious time by doing most of the required activities itself.
Hence looking at its features, it looks like the best option available for businesses and ventures to get started with.
Difference Between Cloud Hosting and WordPress Hosting
i.                Performance
Performance simply refers to how conveniently and quickly your website is available for your audience. If the navigation is easy and the speed is remarkable, with few to no glitches, with fast loading and installing speed- then that hosting server is considered the best.
As far as Cloud Hosting Server is concerned, it works upon the demand-supply relationship. If the demand is more and more people are using your website at the same time, the host provides the required resources to meet the audiences' demand – hence the website continues to work at a quicker pace.
However, this is not the case with WordPress Hosting. There is a set standard which has to be followed, and one can't exceed it. The limits depend upon the plan one has chosen, thus affecting the overall performance of the server.
In conclusion, as the performance is concerned, Cloud Hosting is a far better option than WordPress Hosting. Since you are not limited and have many resources to select from, it is an outstanding experience for the user.
ii.               Pricing and Cost
Since Cloud Hosting works based on paying when using, it has different resources and chargers for the user. It costs around $5 to $15 a month.
However, for WordPress Hosting, you are supposed to pay a given amount and use it for a month. Hosting providers also provide deals and discounts to the users who can avail of them if they wish to.
As far as a comparison based on pricing is concerned, for WordPress Hosting, you know the amount you are expected to pay, whereas, in Cloud Hosting, you pay as you use; thus, no fixed figure is known. In terms of services, Cloud Hosting takes the upper hand.
iii.             Security
Security is an important feature when it comes to choosing a host for your website. Especially when it comes to businesses, customers' information should be kept confidential.
According to the Hosting Manager at a top essay writing service, the security in Cloud Hosting is not fool-proof, and there are chances of security being compromised. WordPress Hosting already has scans and firewalls to protect your website from hackers and invaders.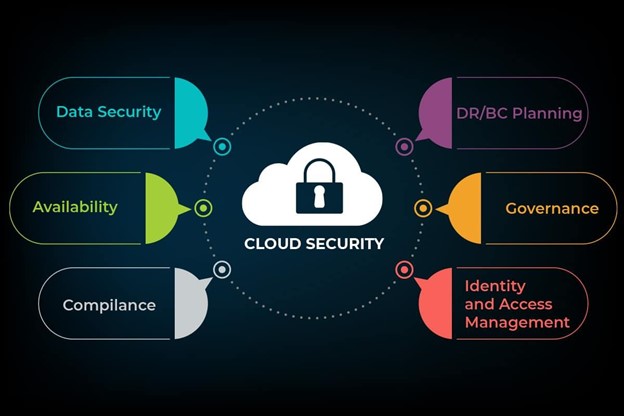 If your work includes dealing with sensitive personal issues, then WordPress Hosting is your best bet. Your website is safe and secure with extra security.
iv.             Scalability
In terms of growth and expansion, Cloud Hosting stands a better chance. You can get different resources from different servers. Hence, you only get to pay for what you use.
WordPress hosting can be upgraded from Shared Hosting to Managed Hosting and nothing above that.
You can also try Web Hosting Control Panel such as ZesleCP.
While Summing It Up…
All in all, Cloud Hosting is a better choice than WordPress Hosting since it is adaptable and fixes your requirements, making it a good choice! However, WordPress is more secure and user-friendly. Depending upon your needs, you can adapt to anyone of them. I hope this post has provided you with some meaningful insights on choosing a better hosting. Leave some comments with your experience and suggestions as well.
Author Bio
Claudia Jeffrey is currently working as a Senior Editor at crowdwriter.com. She is a regular reader of various blogs and likes reading articles and journals. She keeps herself updated with technological advancements. Claudia loves to travel and explore the beauty of different cultures. In her leisure time, she spends time cooking and playing the guitar.